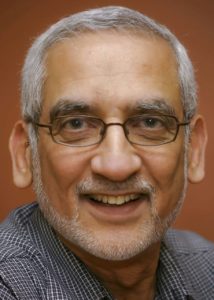 We surely belong to Allah and to Him we shall return (2:156)
Awni was brother to the late Ebrahim Mamdani, Ghulam Haider Mamdani, late Bashir Mamdani, and Raihana Bhimani; husband of Jenny (Zainab) Mamdani; father of Riffaat Mamdani (Omar El-Ziftawi) and Jaheed Mohammed Mamdani (Zainab Abdullah Lalji Mamdani); grandfather to Leena, Yusuf and Sahar, and baby Mamdani.
Awni
was an active member of many community groups and all are welcome to share this moment as he transitions to the next part of his journey. In lieu of flowers,
Awni
would have appreciated your support for projects to build schools through Sajjadiya Trust. An avid believer in education as a source of equity, your generosity in his name is appreciated. Please forward donations in
Awni
's name to 14 Leacock Court, Thornhill, Ontario, L3T 6X9. Make cheques payable to Sajjadiya Trust.