Shaykh Abdulhussain was educated at the Madrassah Syed Al- Khoei, London and graduated with Honours in 1988 where he also taught Grammar, Logic, Islamic Law and Usul al-Fiqh. He then travelled to Iran to further his studies and received his training at Hawza Ilmiyyah of Qum in 1989-1993. He founded the Al-Mahdi Institute in 1993, and currently serves as its Director and as Senior Lecturer in uṣūl al-fiqh and Muslim Philosophy.
Shaykh Arif has been at the forefront of developing and delivering Advanced Islamic studies, tailored toward training students capable of addressing the needs of contemporary societies, for over twenty years. During this time he has also never ceased in his commitment to sharing the Human face of Islam at all levels of society through a combination of his world renowned inspirational and thought provoking public lectures, a long-term commitment to intra and inter faith dialogue and a dedication to encouraging the development of indigenous expressions of Islam throughout the world that can contribute to the pursuit of human development in its fullest sense.
http://almahdi.edu/faculty-1/member/shaykh-arif-abdul-hussain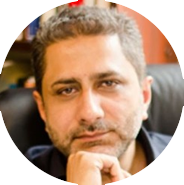 Shaykh Arif Abdul Hussain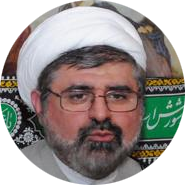 Mohammad Saeed Bahmanpour
Dr. Timothy Gianotti holds a B.A in Great Books and Classics from the University of Notre Dame, as well as an M.A in Islamic Intellectual History, classical Arabic language & literature and a Ph.D. in classical Islamic Philosophy and Theology from University of Toronto. He is currently associate professor of Arabic & Islamic Studies at Renison University College, University of Waterloo.
Prior to joining the Studies in Islam faculty at Renison, he served as the Director of Islamic Studies at the American Islamic College in Chicago, where he taught a vast array of academic courses and helped shape and oversee AIC's three degree programs (BA, MA, and Master of Divinity in Islamic Studies) as the chief academic officer and head of faculty. He is the Founder & Principal Teacher of the Islamic Institute for Spiritual Formation in Toronto.
https://uwaterloo.ca/studies-in-islam/people-profiles/timothy-gianotti-0
https://instituteforspiritualformation.wordpress.com/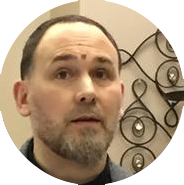 Dr. Timothy Gianotti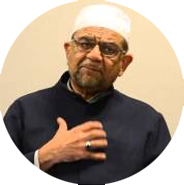 Dr. Husein Khimjee
Dr. Husein Khimjee obtained his Doctorate from University of Toronto Centre for Religious Studies majoring in Islam. He currently teaches Islam and World Religions at Wilfrid Laurier University. He has also taught also at, U of T, University of Waterloo, and McMaster University and as a visiting professor at the University of Alberta, Edmonton. His most recent publications include The Attributes of God in the Monotheistic Faiths of the Jewish, Christian and Islamic Traditions and Pakistan: A Legacy of the Indian Khilafat Movement.
Dr. Khimjee is also active in Ecclesiastical issues and since 1980 has delivered over a thousand religious sermons. He is also active in interfaith issues has given several talks to churches, synagogues and temples and is a member of Canadian Association of Jews and Muslims.
Dr. Hamid Mavani obtained an M.A in Islamic Studies before achieving his PHd in Islamic Studies both from McGill University. He is Visiting Professor at Bayan Claremont College. His primary fields of interest include Islamic legal reform, women and Shi'i law, Islamic theology and political thought, Islam and secularity, intra-Muslim discourse, and Muslims in North America.
He is the author of a book published by Routledge titled, Religious Authority and Political Thought in Twelver Shi'ism: From Ali to Post-Khomeini. Professor Mavani's scholarship also includes translations of Islamic texts from Arabic and Persian into English. His current major book research project deals with structural and foundational reform in the principles of Islamic legal theory.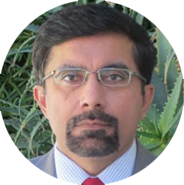 Dr. Hamid Mavani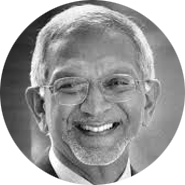 Dr. Abdulaziz Sachedina
Dr. Abdulaziz Sachedina has an MA/PhD from the University of Toronto and has BA degrees from Aligarh Muslim University in India and Ferdowsi University of Mashad in Iran. He is currently the Frances Myers Ball (Chair) Professor of Religious Studies at the University of Virginia, and has been teaching for 33 years.
Dr. Sachedina teaches courses on Classical Islam, Islam in the Modern Age, Islam, Democracy and Human Rights, Islam Bioethics and Muslim Theology.
Dr Takim : earned his PHd in the History of Religions and is currently the Sharjah Chair in Global Islam at McMaster University in Hamilton, Canada.
A native of Zanzibar, Tanzania, he has authored more than one hundred and twenty scholarly works on a wide range of topics such as the genesis and development of Islamic law, the Qur'an and hadith literature, reformation in Islam, the role of custom in shaping Islamic law, Islamic mystical tradition, Islamic biographical literature, Islam in post-9/11 America and many other topics.
Professor Takim has also spoken at more than ninety academic national and international conferences. He teaches graduate and under-graduate courses on topics such as Islamic fundamentalism, Global Islam, Islam in America and Sunni-Shi'i encounters.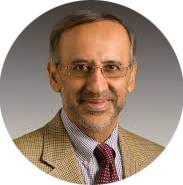 Dr. Liyakatali Takim
Hasnain Walji
Dr. Hasnain Walji is an educator, historian, leader and scientist in the world of nutrition. His pioneering establishments of various institutions reflect his progressive vision of addressing emerging needs of our communities. They range from the founding team of the Mulla Asghar Memorial Library and Resource Center in Toronto in 2009, the Institute of Islamic Learning in the Metroplex (IILM) in Dallas, to the SAFINAH group serving the social and healthcare needs of local residents in southern California, where he currently resides in Irvine.
Amongst his numerous services to various community boards, his signature initiative has been the annual inter-faith gathering on Mother's Day in Dallas and Los Angeles. As a dedicated oral historian of the Khoja communities he has produced a ground breaking anthropological documentary "The Khojas – A Journey of Faith" that spans the past 600 years of its history. Hasnain's continued remarkable contributions from his active engagement on boards ranging from Universal Muslim Association of America (UMMA) to Interfaith Peace Ministry of Orange County, thought provoking lectures on the challenges of the day, his professional addition to the science of nutrition, embrace of technology in advancing learning, be it madressah resources or finance or healthcare, the breadth of his socio-political endeavor in tackling causes of social and justice that confront our communities.